The Team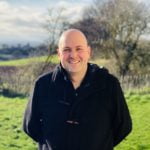 Jamie Sawtell
CEO

Zahna Hull
Youth Development Worker
Raising Aspirations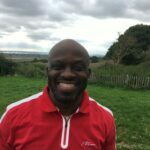 Armand Kitoko
Youth Development Worker
Basildon
Vacancy
Youth Development Worker
Rochford
Our History
Bar 'n' Bus was founded in 1993 and works in partnership with local churches, councils and schools to serve communities through providing community based youth work and in-school counselling. Working in partnership with local churches, we have delivered thousands of hours of community based youth work utilising converted double decker buses to run volunteer led mobile youth centres.
Our Vision & Work
Bar 'n' Bus is a Christian charity working with young people throughout Essex.
We work in partnership with local churches, schools, councils and groups to provide professional, community-based youth work, seeking transformation and fullness of life for young people. We employ professional youth workers as well as recruiting, training and supporting teams of volunteers to offer a wider provision of community youth work.
Our heart is to provide programmes for young people in the location of their choosing, rather than bringing them to our own venues. A large amount of our work takes place 'on the street' with detached youth workers engaging young people in parks, high streets and playgrounds, as well as utilising mobile youth vehicles for outreach sessions. We also provide a large amount of in-school support with a growing volunteer mentoring programme, bespoke group work and commissioned counselling programmes.
Our Faith
We believe that God loves the world and cares about every young person – wanting them to live full, positive and meaningful lives. This faith leads us to give our time and efforts to seeking transformation in young people's lives through support, advice and positive activities, reflecting God's love through our actions. Faith is a motivating factor in our work, and a spiritual reality for our team, but is not a requirement for those engaging with our work or services and is not at the forefront of our conversations with young people. We exist to provide for young people's social, emotional, physical and spiritual needs regardless of their beliefs, background or status.